Natural

State Recycling: ShredSmart Events
Natural State Recycling & ShredSmart is proud to be at the forefront of the recycling and shredding efforts in central Arkansas. Our commitment to innovation within our field is showcased by our involvement in conferences annually. This year we are looking forward to participating in the Arkansas Recycling Coalition's 30th Annual Conference and Tradeshow on September 13 – 15, 2021, to be held at the Oaklawn event center and hotel in Hot Springs, Arkansas.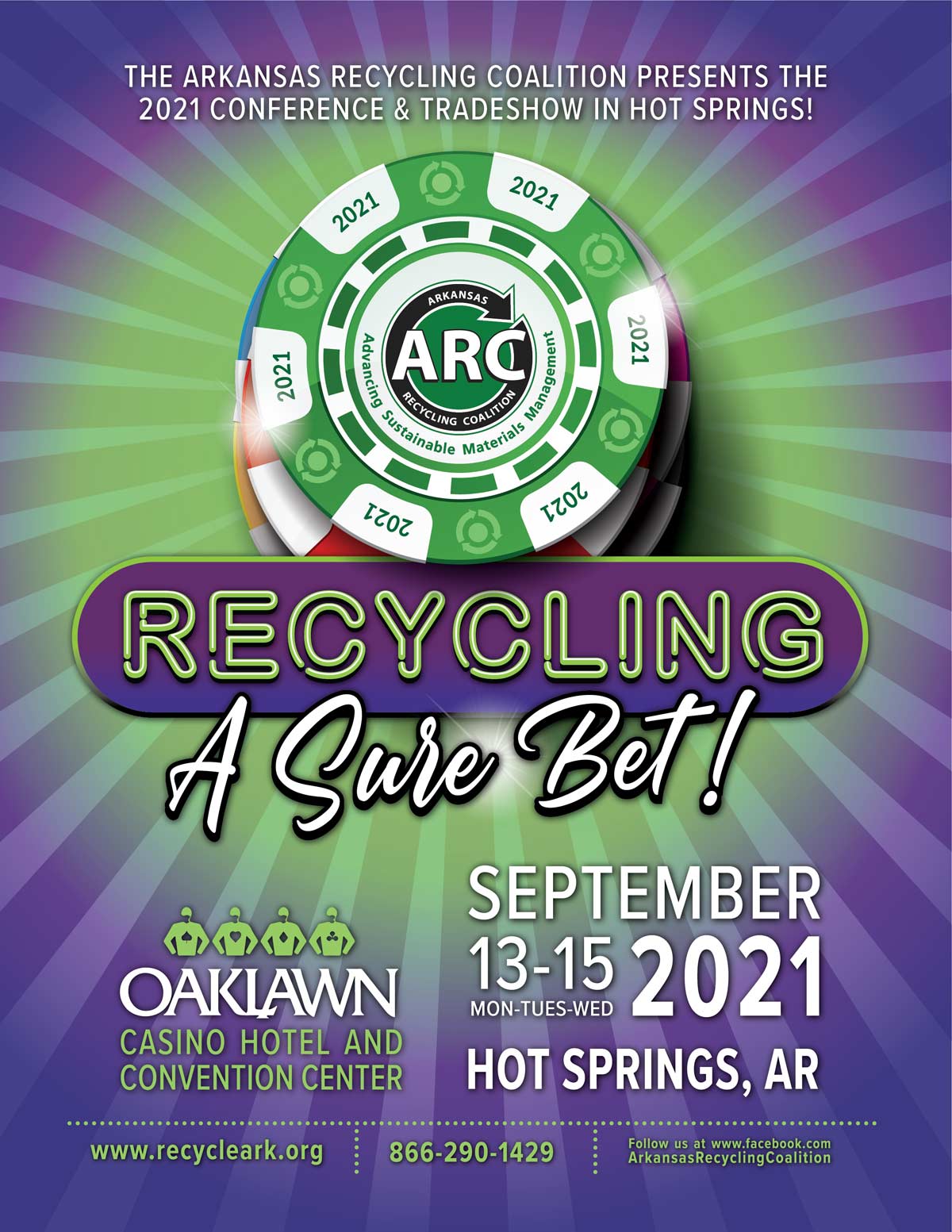 Interested in staying up to date on all things Natural-State Recycling and ShredSmart?
Subscribe below to stay in the loop.